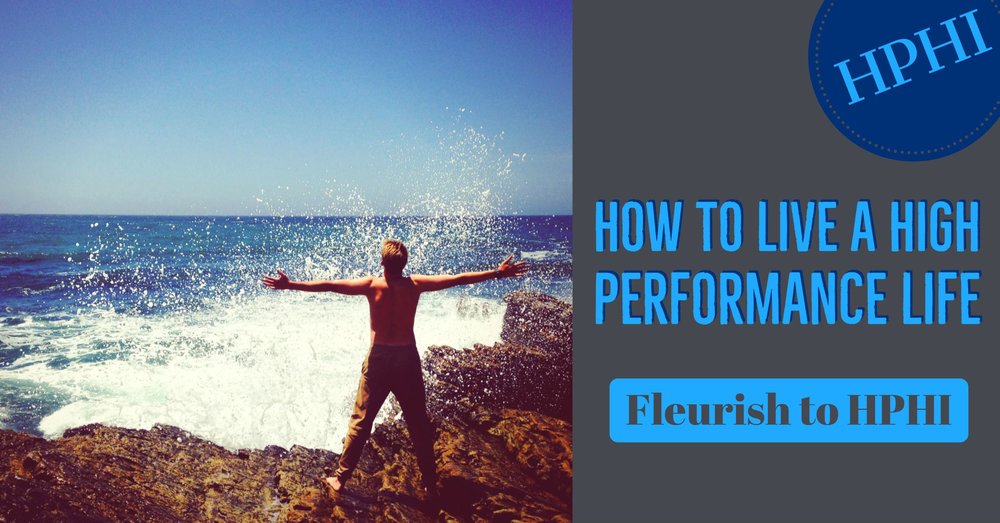 Dear Readers,
Due to the direction in which the company is being pulled, we have decided to move the "Fleurish Health" arm of the business, under the larger umbrella of the High Performance Health Institute (HPHI).
What led to this?
While we will still be providing one to one health coaching with our Functional Medicine approach, we will now offer urgent care with a bit of western/emergency medicine to our members when they find that circumstances arrive in which that type of care is needed. The Institute also offers Corporate Wellness offerings, Executive Coaching, our HP3 Executive Learning Group, and our Non-Profit Organization that provides supplements and laboratory testing to those that need it most but can't fit the extra costs into their family budgets.
So, what are we looking to accomplish with HPHI moving forward? This question drove us to really think about the company and our vision of the future. This is what we are about:
At HPHI, we don't just Make People Better -WE make it Necessary to MAKE BETTER PEOPLE! This is no symptom management organization. It is a unique offering WHO's cause is to change the world one person at a time through living a high-performance life. Whether it be at work, at home, in your community, in another country or on another planet - HPHI and its cohorts will intentionally make it necessary for our clients to strive to make their performance, tomorrow, better than that of today.
We believe there is an interdependence between an learning, accomplishment-oriented mind, a healthy body and a virtuous spirit. Without all 3 there will be something missing that will affect the performance of the human being.